The beauty of coordinated, European transportation immediately greeted us upon our arrival: an airport connected to a train station to get you to the city center from which you take the metro to anywhere you want. Rick Steves is my favorite and his guidebook came through on how to buy the right ticket for all of this in German. (Mike and I donate to PBS purely to get more access to Rick Steves' shows; I would build a pagan shrine in my closet made out of gum devoted to him if I had room.) I also want to move to Europe so we can go anywhere by train instead of car.
We boarded a train to the city center, drained from lack of sleep on the red-eye but surrounded by people dressed in lederhosen and a group of English guys clearly on a bachelor party outing to Oktoberfest.
Our hotel seemed to have its own metro stop and the view outside of the city center, green roofs covered in moss, and solar panels was beautiful.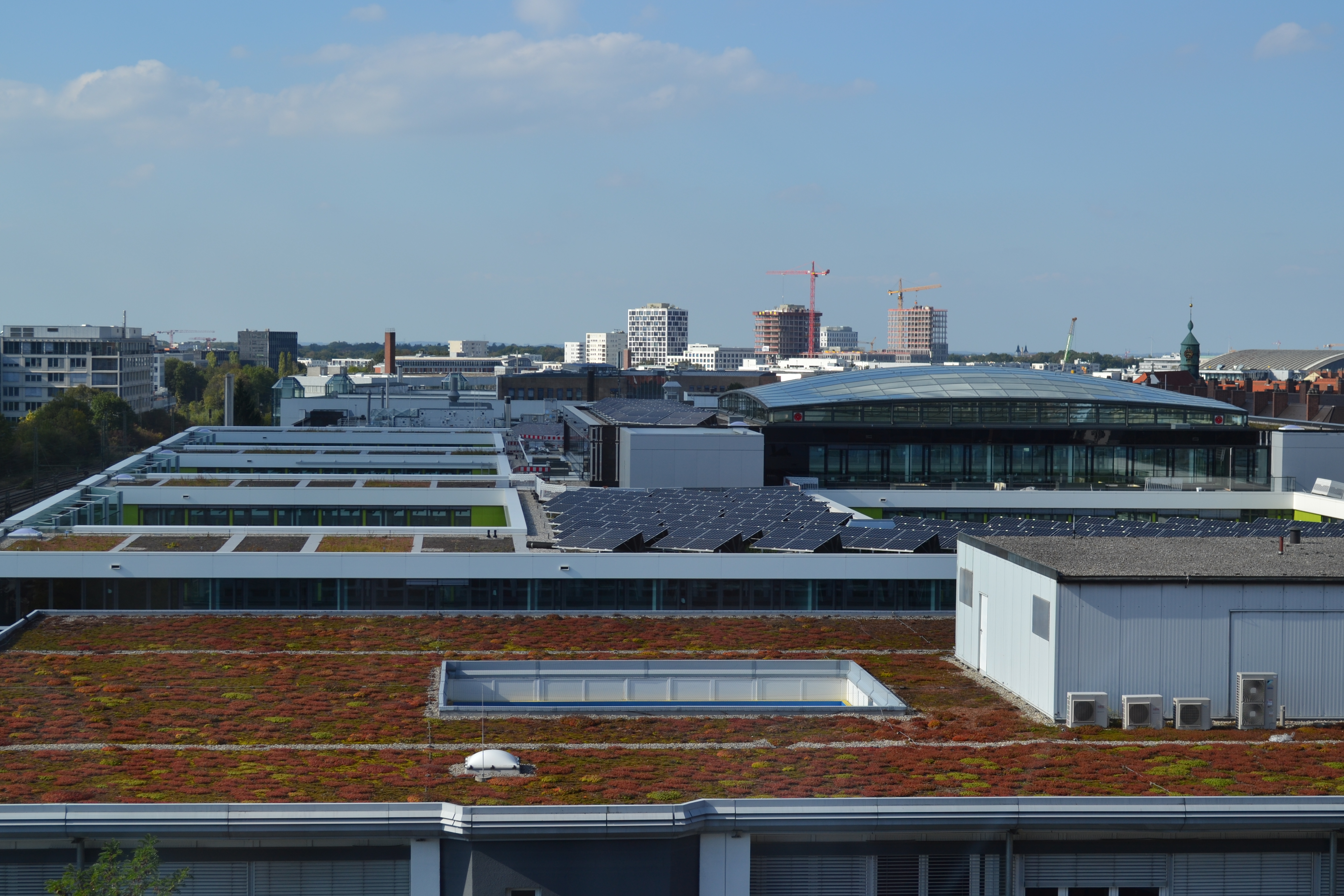 That evening we ventured out to Marienplatz, the city center of Munich and stumbled upon the glockenspiel parading a medieval wedding story after the bell tolled at 5pm. The characters only turn twice a day – we couldn't have planned that better if we tried.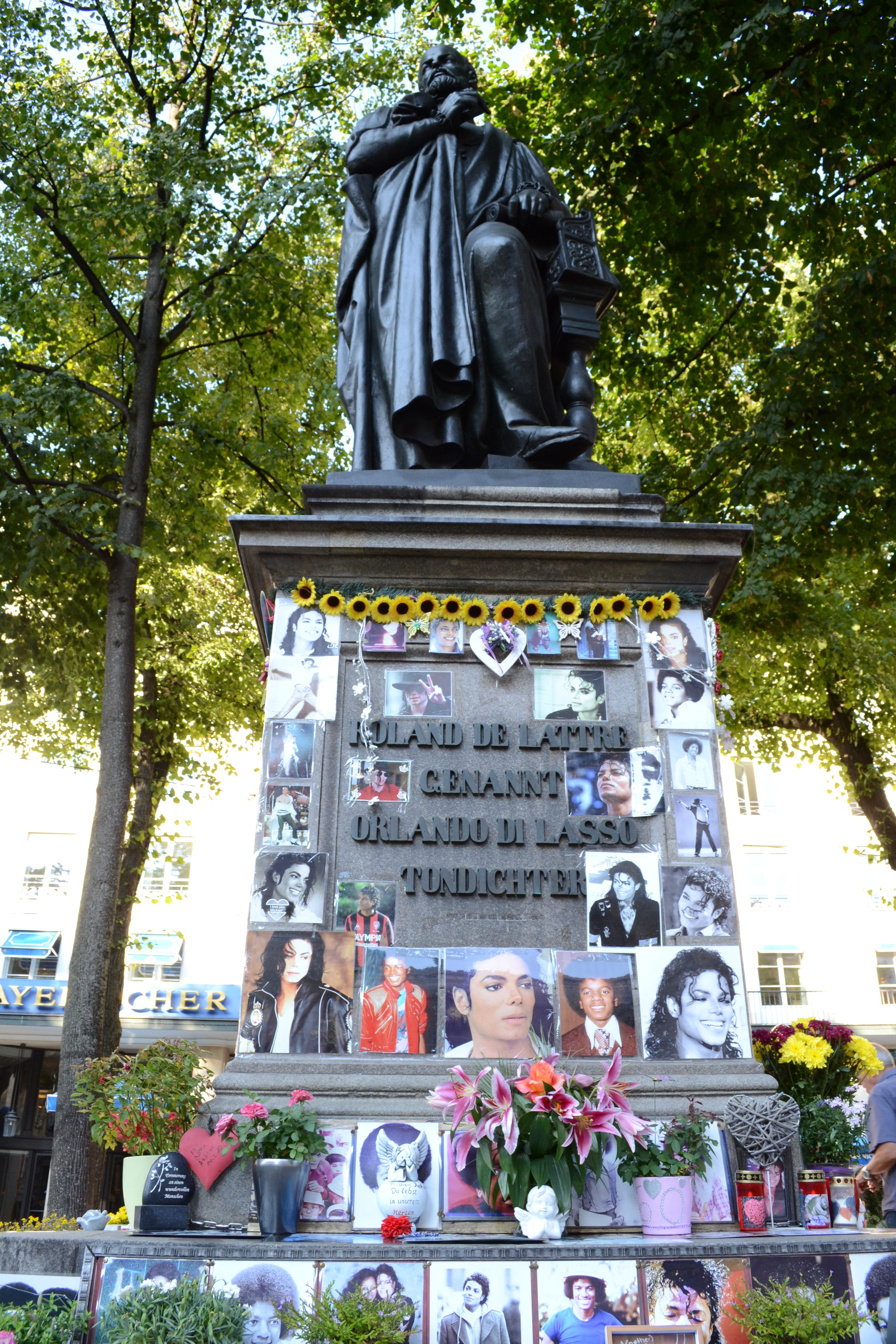 We got dinner at a table on the square. I ordered the one vegetarian dish: two lumps of beer cheese with two slices of bread, surrounded by random vegetables that I could easily push to the side. Mike ordered some very German beef and potatoes thing. We shivered as the sun set and the temperature dropped from comfortable to freezing.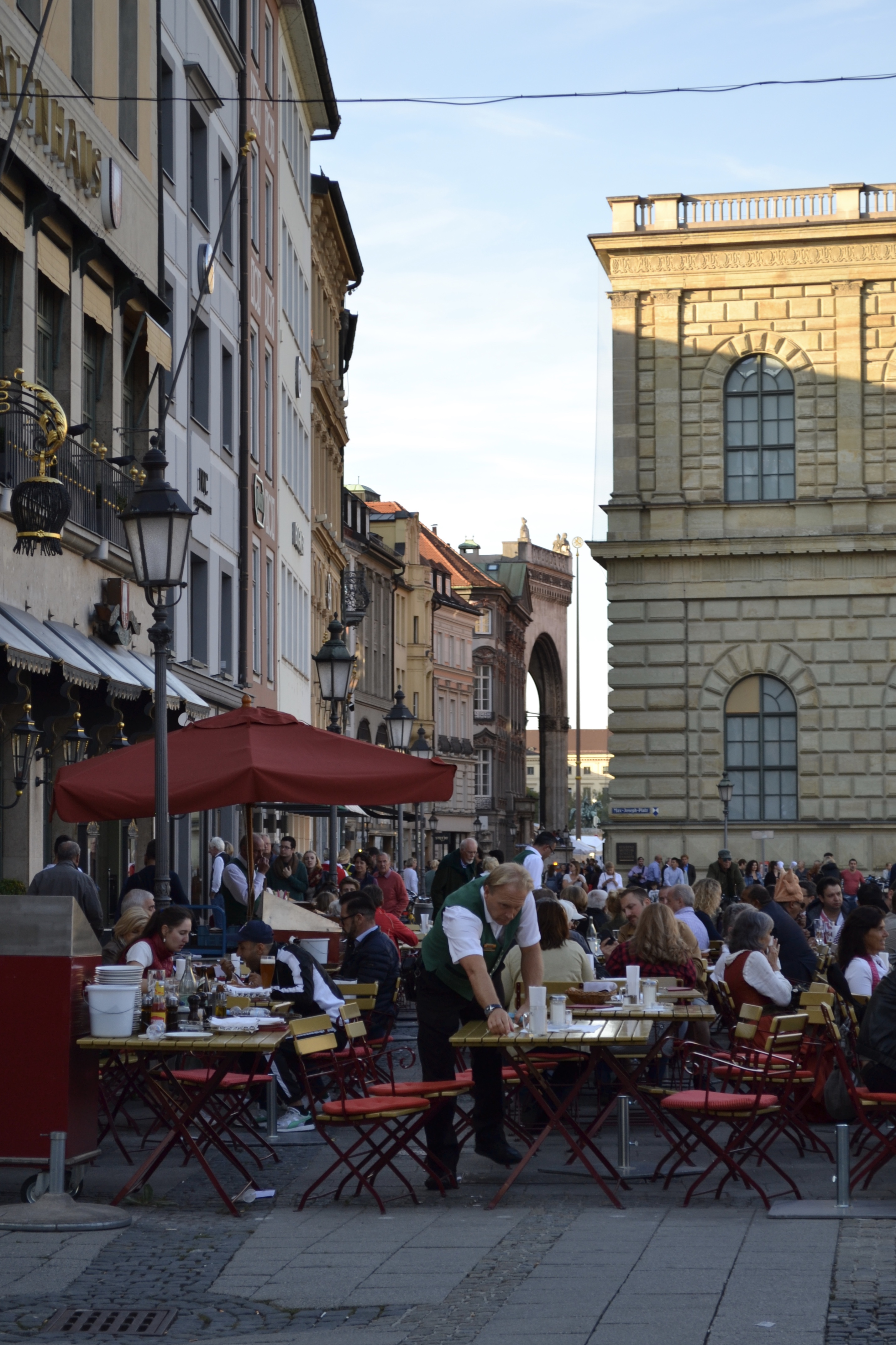 We struck up a conversation with a German woman at the table next to us. Her English was impeccable until she started talking American politics and got so flustered she struggled for words. She knew Brett Kavanaugh by name and yet I didn't even think to get a local's perspective on the EU and Angela Merkel, although we did discuss Poland's democracy issues.
Exhausted, we were in bed at 7:30pm. Then awake at 9pm, then midnight. My phone remained on American time for some reason while Mike's had switched over to the correct Munich time zone. One of two channels in English seemed to play the Late Show with Jimmy Fallon on loop. Once again, the relativity of time blows my mind.